Why Gedae? Because you'll love it!
We've spent the past 25 years developing Gedae from a niche solution for parallel programming of signal processing applications into a general purpose platform that gives you the technology and tools you need to innovate on today's multi-core and multiprocessor architectures. And we're going to spend the next 25 doing the same.
Top 10 Reasons You'll Love Gedae!
#10 Idea applications are fast, really, really fast.
Implementations of Idea applications have repeatedly outperformed expertly hand-coded parallel implementations. And it takes a fraction of the effort to get that performance.
#9 Because everyone who uses it does.
Seriously, everyone. With a 90% rentention rate for users since the start of our company, we can confidently say once people get a taste for Gedae they're hooked.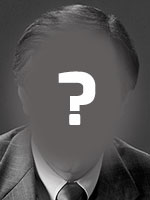 "I do wonder if I went a little to far overboard in singing the praises of Gedae. At one point one of the government representatives asked me how much stock I had in Gedae."
A Gedae Lover
Program Manager
A Top 5 US Defense Contractor
#8 The staggering effects of automation.
Alfred North Whitehead said, "Humanity Advances by extending the number of operations which we can perform without thinking of them." Gedae harnesses the power of automation to deliver the future of programming. Your welcome.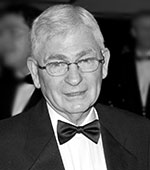 "Gedae gives us the ability to realize dramatic savings in cost and schedule. We anticipate keeping pace with advancing hardware technology during the 25 year lifetime of our RADAR. Gedae is changing the way our company thinks about using software to defeat complexity."
Prof. John Roulston
Director of Technology
BAE SYSTEMS
#7 It turns everyone into parallel programming experts.
The automation offered by Gedae handles the tedious details of implementing software and refocuses developers on creating powerful, more fully featured software. Focus on innovation not implementation.
#6 Gedae changes the business of software.
Automation delivers dramatic impact changing software from a cost center that must be carefully managed into a strategic advantage you and your organization can leverage.
#5 Easy life cycle maintenance of your software
With the Idea Language developer describes only the behavior of the software while the Idea Compiler automatically creates the platform specific code. That means your software is easily maintainable, upgradable, can be ported to a variety of systems form factors for a fraction of the cost, and can be easily moved to new more powerful architectures to take advantage of the increased processing power available.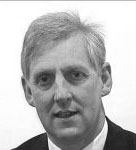 "Selex recognized that it needed a way to ease through-life cycle maintence of software for advanced military systems. Gedae has proven exceptionally effective in that capacity."
David B. Wilson
Director of Engineering and Projects for RADAR and Advanced Targeting
Selex Galileo
#4 Truly Portable Code
Idea code defines the functionality of your application and nothing else. This functional code is maintained independent of the architecture specific. That architecture specific code is produced automatically by the Idea Compiler under your control. And once your code is in Idea you can recompile it for as many architectures as you want never affecting the original.
#3 A New Foundation Built for Multi-Cores/Multi-Processors
The Idea Technology is built on new foundational architecture that extends the existing single core architectures to today's multicore, multiprocessor and complex memory architectures.
#2 Gedae delivers.
While there are lots of companies that talk a good game, Gedae delivers. Others chatter about their theories, their revolutionary impact, their tremendous value Gedae's delivered on our theories, had a revolutionary impact and helped customers realize tremendous value day after day, year after year, since 2001. Our technology has been proven by customers deploying software for use in 40+ mission critical systems. So the next time a company tells you they're revolutionizing software development ask them how many applications their customers have built are being used daily by people flying planes, manning submarines, navigating ships, or scanning our the horizon for threats.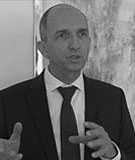 "In the past, tools for increasing software production have often fallen short of their promises. We at EADS feel [Gedae] is a notable exception. Gedae represents a giant leap forward in software production efficiency."
Dr. Elmar Compans
Head of Cassidian's Sensors & Electronic Warfare
Cassidian
#1 It's a game changer.
The benefits enabled by the automation offered by Gedae compound to deliver dramatic (some have said 'game changing') impact for users, programs and organizaitons. Imagine the possibilities!

Just a few Gedae Customers
In case you were wondering...
Gedae's been tested and developed against continuous customer use.
Use by hundreds of customers on over 40 production programs is clear evidence of the functionality and value of the Gedae technology.
These are just a few of those visionary customers who've been using Gedae for years.